Inter Professional Sprayers
Inter Sprayers are designed with top quality materials, giving high performance and reliability for every day professional use.
The Inter Elite range are suited for: Gardens – Landscape Maintenance – Farming – Pest Control
The number one choice for every day spraying. They are simple to use, easy to clean, long lasting and durable. The Inter range are suitable with Herbicides, Pesticides and Fungicides.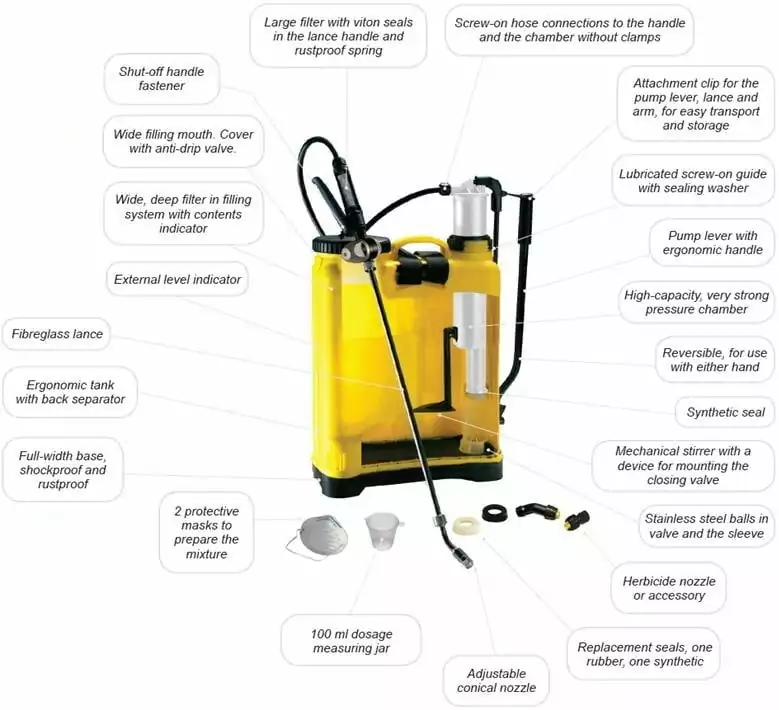 The IK Industrial Elite suited for: Industrial – Public Health – Animal Health
The IK Industrial Elite sprayers are ideal for multiple uses across many industries. They are made of special maximum strength materials for use with a variety of chemicals.
The Industrial range are suited for Amenity cleaning, Disinfectants, Degreasing, Carpet cleaning, Brick cleaning, Truck wash and more.
The Inter professional sprayers are compatible with Pesticides, Herbicides, Fungicides, Oils, Fuels & Acids.
The Inter Professional Sprayers Are On Sale