Australia's Best Fire Fighting Knapsack
A fire fighting knapsack is a must have piece of fire fighting equipment for anyone in a bushfire prone or rural area. A fire fighting knapsack is perfect for controlling low intensity fires, such as spot fires and is ideal for use during back burning.
This particular fire fighting knapsack is the TTI BackUp 16 litre fire fighter knapsack. This knapsack has been sold to thousands of Australians. And continues to be one of the Bushfire Store's top selling fire fighting units.
The reasons we have named this fire fighting knapsack as "Australia's best fire fighting knapsack" is because of its ease of use. It is lightweight but very robust. It is comfortable and has good handle grips on the lance and has a very smooth pump-up motion that uses a double action pumping operation, for a fast and continuous flow of water. And most importantly it is extremely reliable.
Knapsack units are very popular due to their mobility. They enable the user to maneuver around and over obstacles that many other types of equipment could simply not.
Whilst the fire fighter knapsack may not be the cheapest on the market, it is in our opinion definitely the best available in the market. And when you think of the reasons that you need a fire fighting knapsack, then only the best is good enough.
The Bushfire Store has fully tried and tested the 16 litre fire fighting knapsack.  We have given the knapsack a rating 0f 4.5 stars out 5 stars. The product was rated for the quality of its components, its performance, reliability and its value for money.
The 16 litre fire fighter knapsack is on sale now, and can be purchased directly from the link below.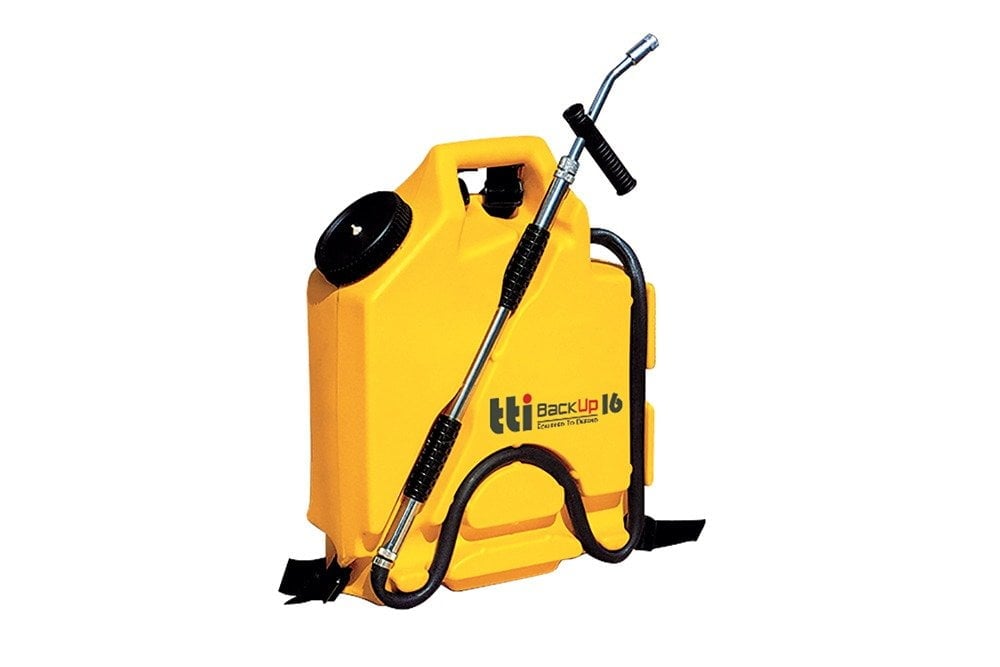 For more information or to make a purchase, please follow the link below.
Australia's best fire fighting knapsack. -PFK0016L.