Truck Mounted Water Tanks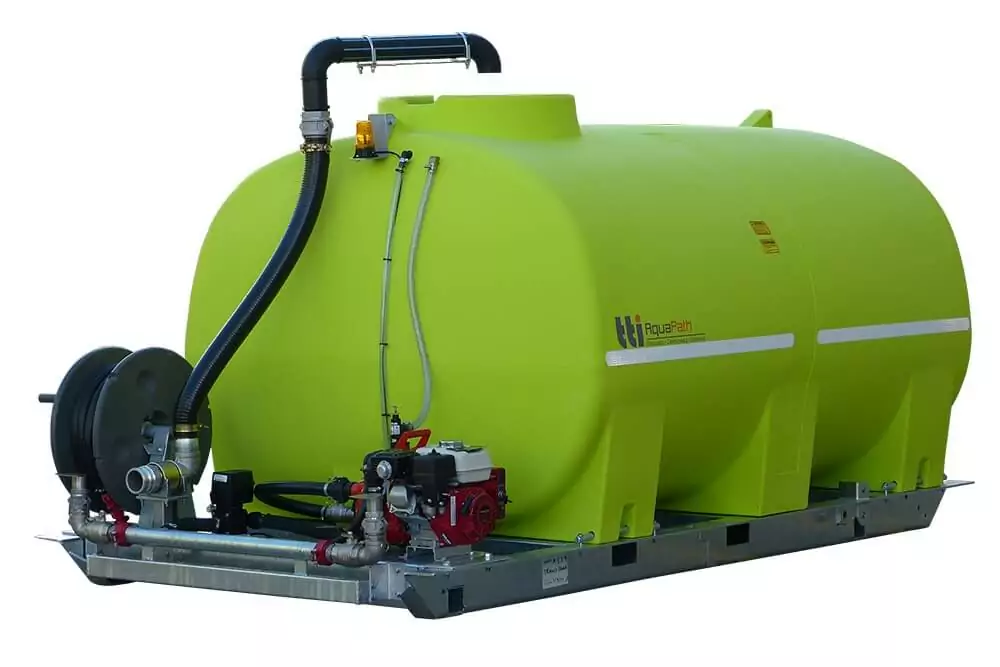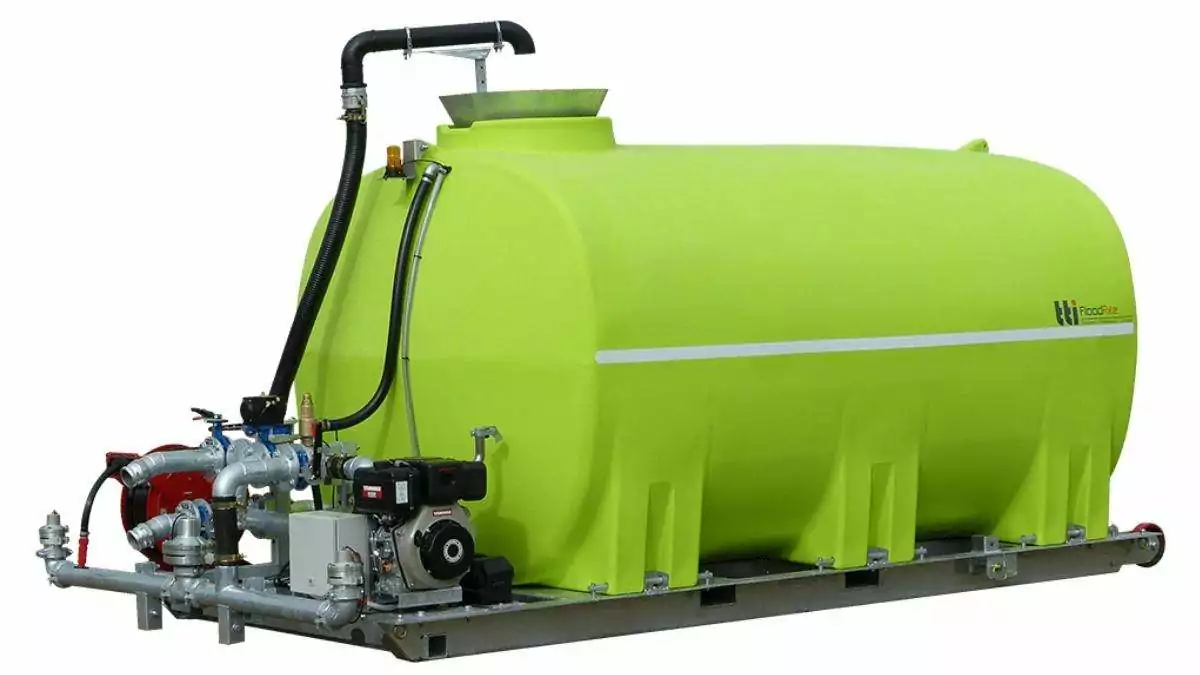 Truck Mounted Water Tanks

2000L to 6000L
AquaPath
These versatile

truck mounted water tanks

are widely used in the civil, mining and landscaping industries for water carting, dust suppression, landscaping, fire fighting and wash down.
Tough UV stabilised polyethylene tank.
15 year tank warranty.
Food grade, drinking water safe.
Galvanised steel frame with fork points.
Genuine Honda GX motor.
Davey fire  fighting pump.
36 fire fighting hose reel.
6 Metre bottom fill kit.
Ball baffle system.
Australian Made.
Options Available
 3″ Hydrant fill kit with 6″ gap.
Dual deflector sprayers kits with in-cab remote.
3″ Dribble bar with in-cab remote.
Electric start & diesel motor upgrades.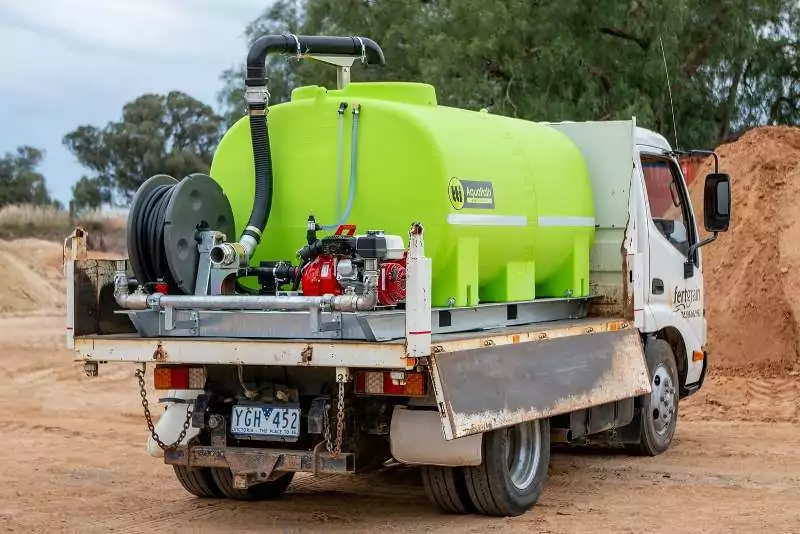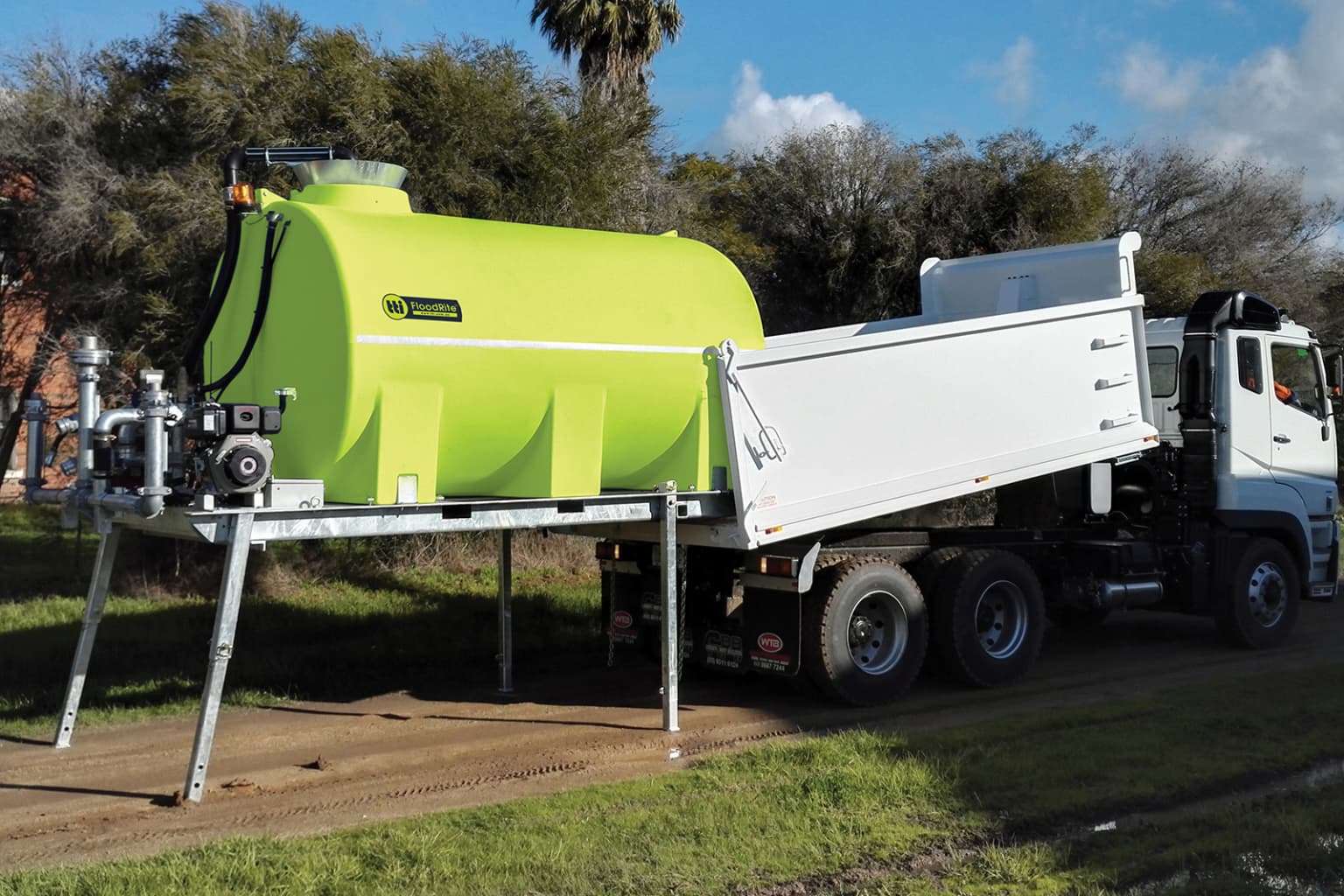 Truck Mounted Water Tanks

5000L to 17,000L
FloodRite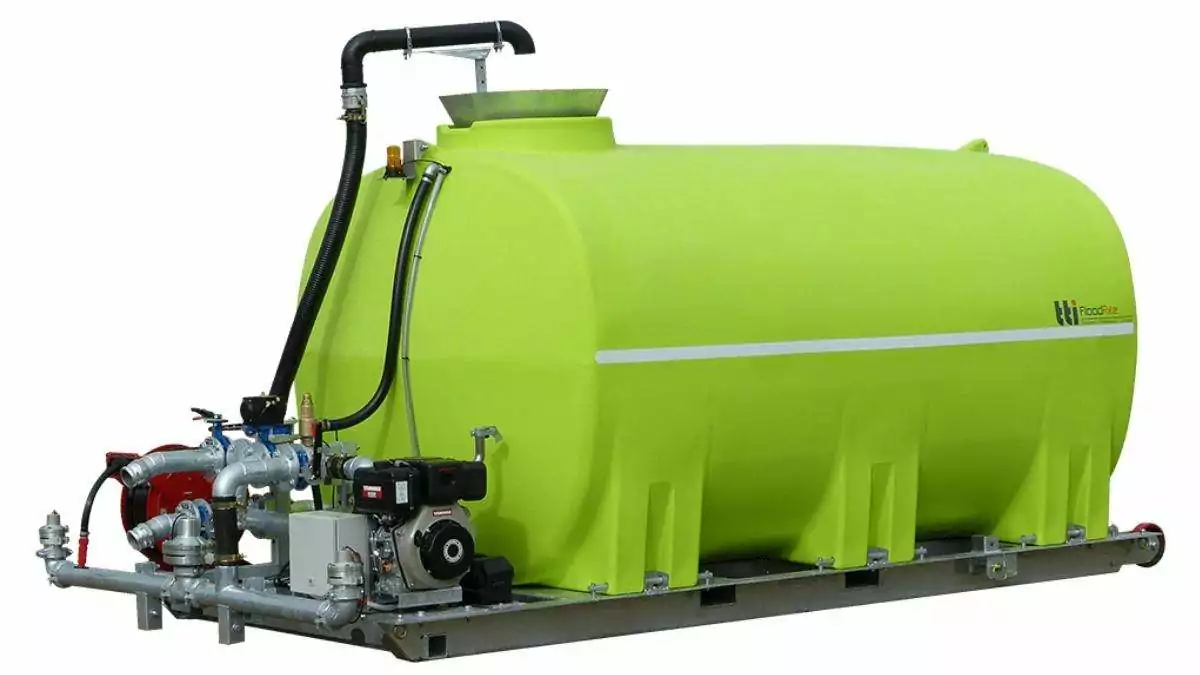 This impressive water cart is widely used by Civil contractors, Council's and Mine Sites throughout Australia for

water cartage, dust suppression, civil earthworks, road construction, washing down and landscaping. The

'slip on' design allows it to be easily mounted

in the back of tipper trucks using the loading

leg system, or fork lifted onto flat bed and tray trucks. This is a

great addition to your onsite fleet and equipment.
Polyethylene UV stabilised tank with 20 Year Warranty.
Galvanised steel forkliftable mounting frame.
Genuine Honda GX & Yanmar diesel options.
1000LPM water transfer pump.
Retractable 25mm x 20m washdown hose reel.
In cab remote control to operate sprayers and engine.
3″ Hydrant fill with galvanised funnel and 6″ gap.
Rear spraying bar with 3 x magnum spray heads.
6 metre filling kit for external water sources.
Safety ball baffle system.
Food grade and drinking water safe to AS4766:2006.
Australian Made.
Options Available
3″ Dribble bar with in-cab remote.
Electric start and diesel engine upgrades.
Litre
Dimensions
Price
Details

5000

360 × 200 × 185 cm

$

27,990
Show details

6000

360 × 200 × 199 cm

$

29,200
Show details

7000

420 × 225 × 184 cm

$

30,285
Show details

8000

440 × 210 × 199 cm

$

31,300
Show details

10000

440 × 210 × 233 cm

$

32,900
Show details

12000

440 × 210 × 269 cm

$

35,100
Show details

13000

420 × 225 × 276 cm

$

36,375
Show details

13000 A

540 × 237 × 224 cm

$

36,375
Show details

15000

540 × 237 × 249 cm

$

38,990
Show details

17000

540 × 237 × 284 cm

$

41,250
Show details