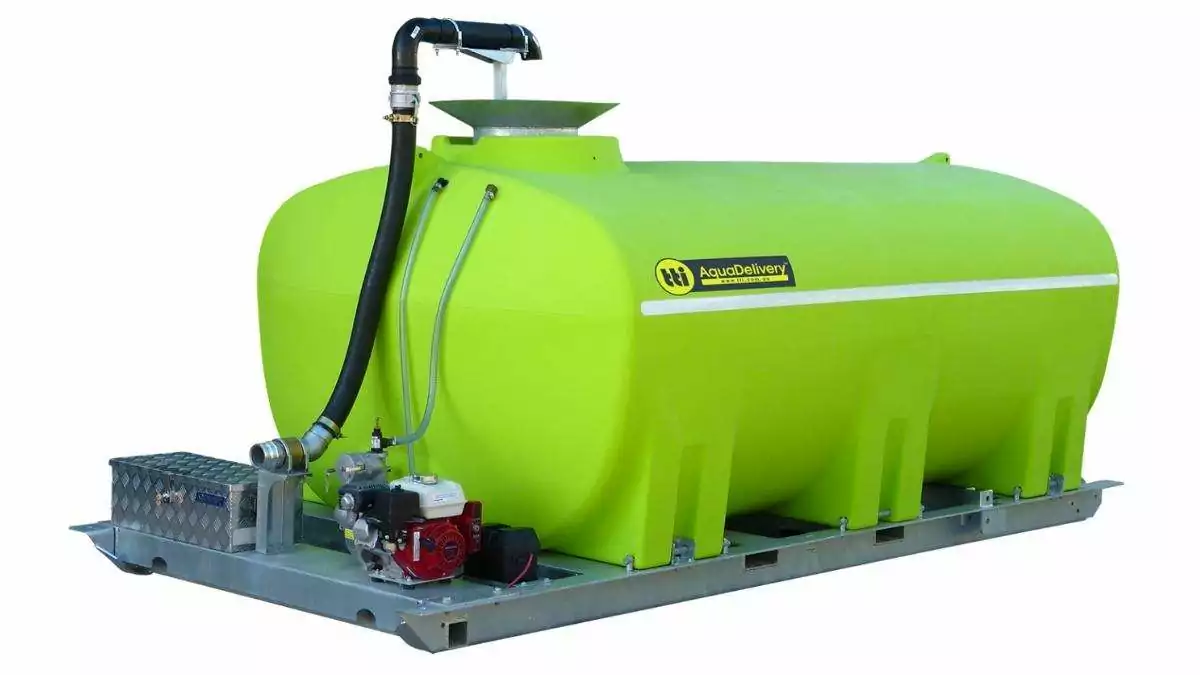 Water Carts for Trucks

5000L to 17,000L
AquaDelivery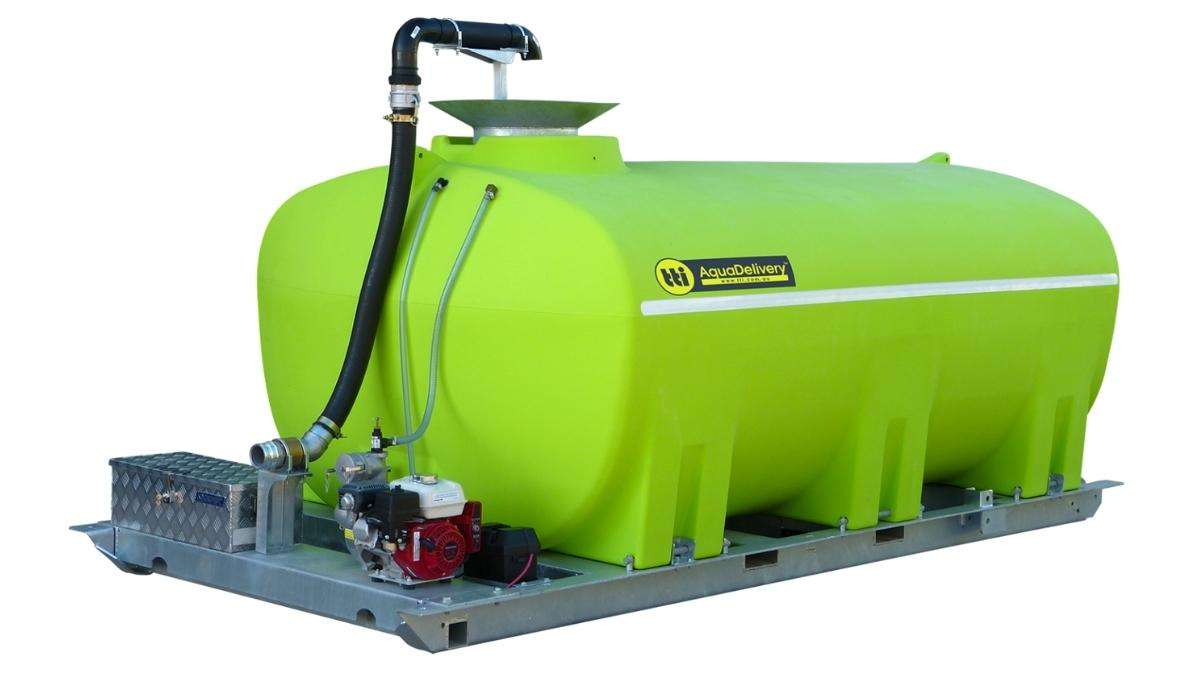 AquaDelivery units are ideal for small medium and large scale water cartage businesses. With all the basic features to load and unload liquid contents out, these water carts for trucks offer excellent value for money. Standard units include a Honda engine coupled with pump and hoses. Units are exclusively "Australian Made for Australian Conditions" with a 20-year warranty on the tank.
UV stabilised polyethylene tank with 20 Year Warranty.
Galvanised steel forkliftable mounting frame.
Genuine Honda GX engine.
2x 10M lengths of 3″ layflat hose – Portable Water Approved.
Hydrant lid with 6″ air gap – comply with water authority regulations.
Food grade and drinking water safe to AS4766:2006.
Australian Made.
Options Available
Liquid locker, ball baffle system.
Loading leg system.
Electric start & diesel engine upgrades.
Litre
Dimensions
Price
Details

5000

360 × 200 × 185 cm

$

19,250
Show details

6000

360 × 200 × 169 cm

$

20,300
Show details

7000

410 × 225 × 174 cm

$

23,175
Show details

8000

421 × 210 × 189 cm

$

24,280
Show details

10000

421 × 210 × 223 cm

$

26,290
Show details

12000

420 × 210 × 260 cm

$

28,000
Show details

13000

410 × 225 × 266 cm

$

30,385
Show details

13000 A

530 × 237 × 214 cm

$

30,385
Show details

15000

530 × 237 × 239 cm

$

32,900
Show details

17000

530 × 237 × 274 cm

$

35,100
Show details