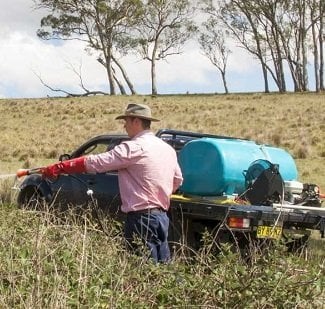 We have a wide range of spray guns and lances. Whether you have a small 12 volt spot sprayer or or high pressure motorised field spray unit we have a spray gun or lance for your needs.
High quality spray lances and guns.

Suitable with, Herbicides, Pesticides & Fungicide.

Replacement parts available.

10mm barb hosetails.

Full warranty.

Codes ending in ST include Swivel for preventing hose tangle.