Diesel Fuel Tanks

Refuelling, Storage and Transportation
Our Australian made Diesel Fuel Tanks are designed for mining, civil, construction and farming industries. Backed with an impressive 15 year warranty all of our diesel range is built for long term reliability whilst withstanding tough onsite conditions.
Diesel Tank & Pump
100L To 1200L
View Range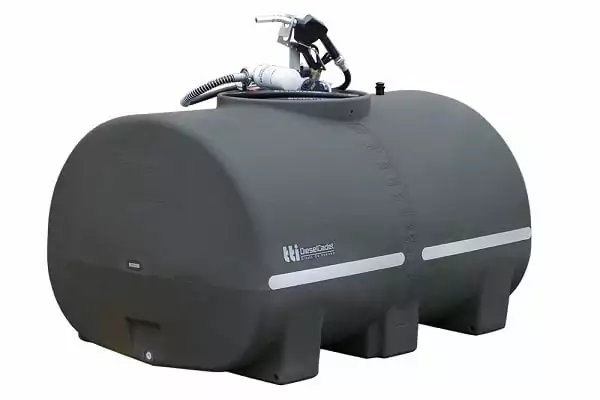 Diesel Tank & Pump
600L to 10,000L
View Range
Storage Diesel Tank
220L To 1500L
View Range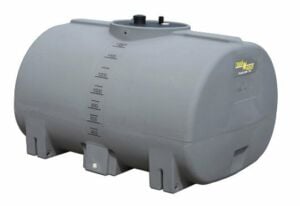 Storage Diesel Tank
2000L To 10,000L
View Range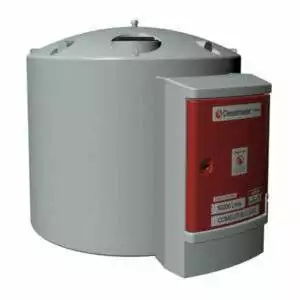 Bunded & On-Site
Diesel Tanks
View Range
Diesel Accessories
View Range
AdBlueTank
View Range
Our diesel storage tanks which range from 220 to 10,000 litres are built to the highest standard using in-flex technology. This allows each tank to bend and flex with the movement of any vehicle whilst in transit. Having an extra thick, impact resistant poly structures ensures that your tank will out live its 15 year warranty.
More about our Diesel Fuel Tanks
Our industry leading Australian Made diesel fuel tanks range is compliant to Australian Standards AS1940-2004 & AS2809.2-2008 and widely used throughout civil, mining and agricultural industries. Made from polyethylene and back with an impressive 15 year warranty these tanks are impact resistant and built for tough onsite conditions.
Onsite refueling is quick and simple with our 100 to 10,000 litre portable diesel tanks. Quality fast flowing pumps in 40, 45, 60 or 80 litre per minute can be matched to your unit of choice. Easily loaded and mounted on the back of any ute, trailer or truck each unit is fitted with a 12 volt, 24 volt and 240 volt pumps, 6m long delivery hose and auto shut off nozzle.
Diesel is always a target for thieves. To combat this each portable diesel tank has multiple built in lockable security points and a pump compartment protection lid for extra security.
Customise your diesel fuel tank with accessories that suit your requirements. Diesel flow meters, fuel filters, level gauges and galvanised steel frames with fork lift points can all be added to any diesel fuel tank before you go through the check out.
We have a huge range of diesel tanks for sale and our friendly team would be happy to assist you with any questions or finding the right product.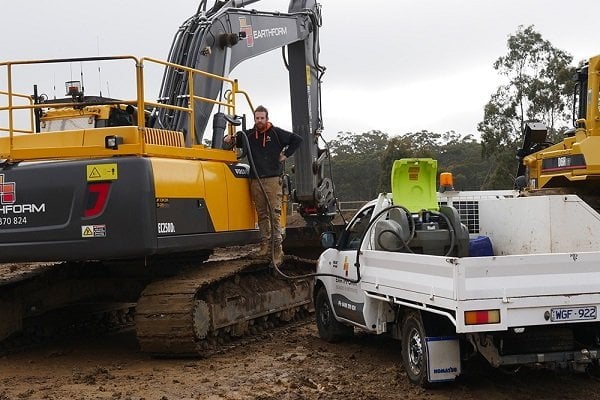 Our Products
Trusted by all industries
small acreages
hobby farmers
large scale farmers
civil construction
MINING industry
local councils
rural fire services
rail & Aviation industry